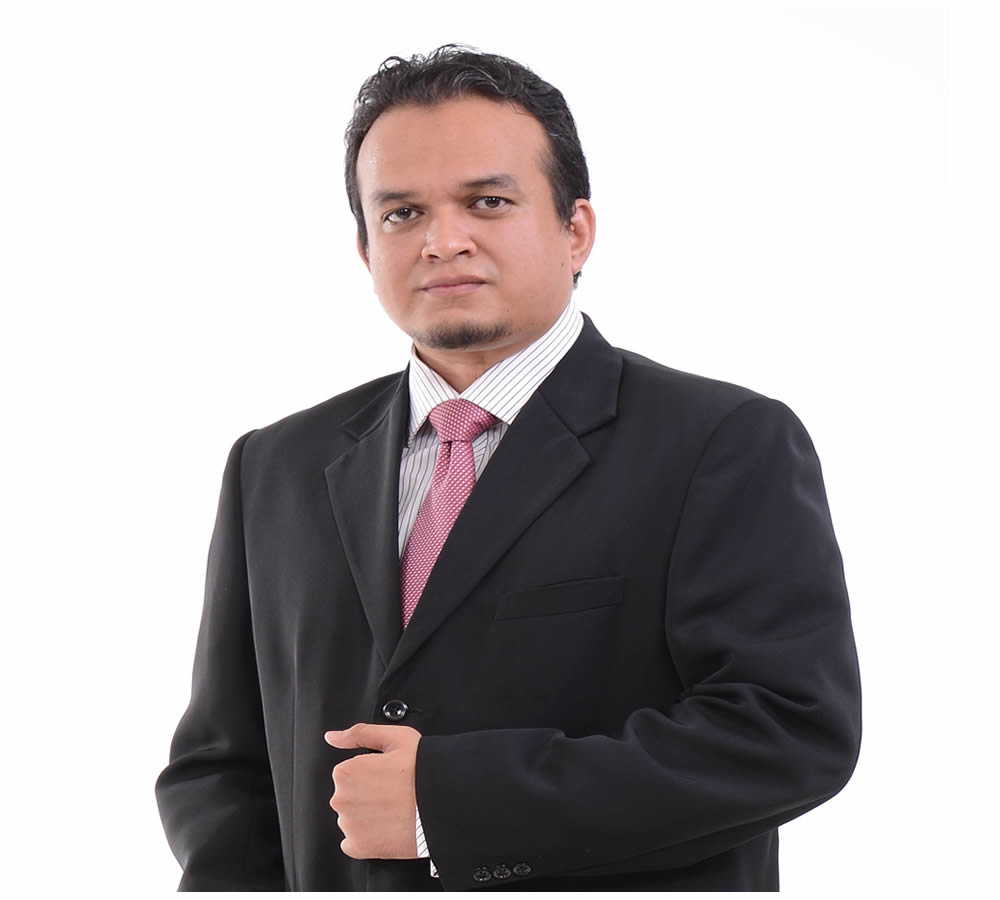 Matt Muhammad Bin Kmarulazizi (Kindness Malaysia)
Muhammad bin Kamarulazizi founded Kindness Dot My in 2013 before establishing Kindness Malaysia in 2015. Under his leadership, the organization has grown throughout Malaysia with less than two years and inspired more than 100 kindness projects and activities. Now he is the Executive Member of the World Kindness Movement which is based in Switzerland.
Muhammad holds an MBA degree specializing in Strategic Management from University Technology Malaysia and Bachelor Degree in Engineering from the International Islamic University Malaysia. Prior to his contribution in social work, he was awarded as the World Kindness Hero Members 2017 under the World Kindness Movement and was the finalist for the Penang Youth Icon 2014, Prime Minister Office under the social work category.
Muhammad was deeply involved in humanitarian and social work since his tenure for six years with Muslim Aid Malaysia Humanitarian Foundation under the UK based International NGO, Muslim Aid and Kindness Malaysia. He has experience working hand in hand with the United Nations High Commissioners for Refugees (UNHCR), Zakat Institution, NGOs and corporates companies such as Mercedes Benz Malaysia, Volkswagen Malaysia, Mcdonalds Malaysia and MRT Corp to name a few. He was involved coordinating humanitarian aid mission to Myanmar (Nargis Cyclone, 2008 and Rakhine Conflicts, 2012 and 2016), Philippines (Haiyan Cyclone, 2014) and Palestine (2011 and 2012). He also appears on local media mainstream sharing his experience on social works.
Muhammad had experience working in the corporate world. He was the Project Manager at MyEG Services Berhad from 2014-2017. And before that he holds the Head of Corporate Communication at Mydin Mohamed Holdings Berhad. Muhammad once served as a lecturer at the International Islamic University Malaysia in 2014 sharing his knowledge on Internet Marketing. His interest also covers consultation works on Strategic Planning and Problem Solving. Among his clients are Mcdonalds, Mydin, Haval, startup companies under Malaysian Global Innovation & Creativity Centre (MaGIC), Barisan Nasional and Pakatan Harapan.
Education
2014, MBA in Strategic Management, University Technology
2007, Bachelor of Engineering, International Islamic University
Recent Lectures and Talks
Sept 2018, "Sukarelawan Gaya Anak Muda", Majlis Belia Malaysia, Pulau Pinang
April 2018, "Engineers are Superheroes", Kulliyyah of Engineering, International Islamic University
Malaysia.
April 2018, "No Bad Idea is a Bad Idea", Politeknik Sultan Haji Ahmad Shah (POLISAS), Kuantan, Pahang.
April 2018, "Why Kindness is the Competitive Edge in Economy and Society", Unitar International
University.
March 2018, Mentor for "Commercializing Innovative Product Using Business Model Canvas",
Kulliyyah of Engineering, International Islamic University Malaysia.
March 2018," Batman, Joker dan Apa Persamaannya?" National Blue Ocean Strategy NBOS,
Bentong, Pahang.
February 2018, "Bengkel Transformasi Murid Kebaikan", SK Binjai,
November 2017, "Inspiring Kindness in Malaysia", Good Deeds Day, Mandarin Oriental, Kuala
November 2017, "Fundraising, Tips and Tricks", UiTM Alor Gajah,
September 2017, "Spreading Kindness on Malaysia's soil", Seoul, South
August 2017, "Social Innovation", UiTM Pulau
August 2017, "Social Work; Getting Basic Rights", Yayasan
July 2017, Panellist "Long Term CSR Project", Yayasan
April 2017, "To Solve Just About Anything Using Logical Framework Analysis", Ahmad Ibrahim
Kulliyyah of Laws, International Islamic University Malaysia.
April 2017, Panellist Reaccreditation Faculty of Science and Technology, University
February 2017, "The Social Innovation, Gerobok Rezeki", Masjid Al Husni Warrahmah,
May 2016, "Humanitarian Logistics", Faculty of Business Management, UiTM Puncak
March 2016, "Purification of Imaan and the Modern World", Nilai
January 2016, Panel Interviewer, Candidates for Vocational College Kuala